Significant savings for companies and camera operators
Broadcasting camera injuries, such as back pain, scoliosis, muscular aches and hand numbness, have a detrimental economic effect on the media, broadcasting firms and camera operators.
REDUCES SICK LEAVES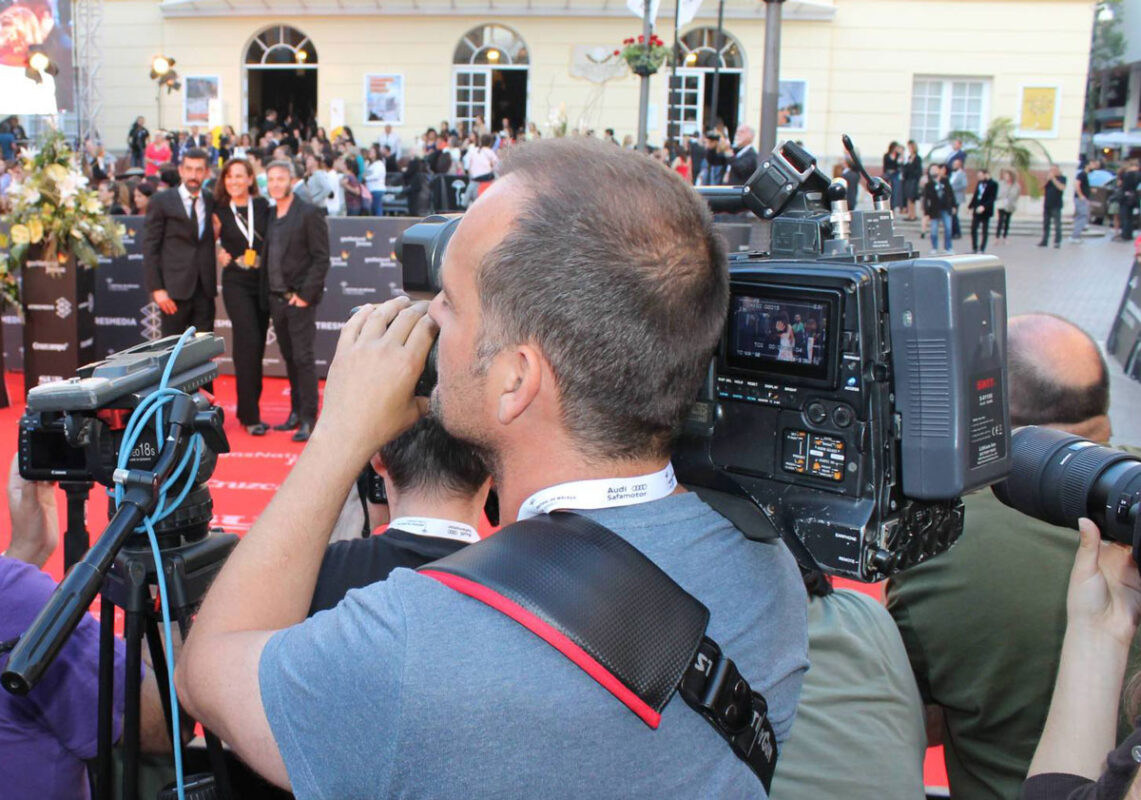 Quality shots
SteadyGum takes the fatigue off your shoulder, arm and wrist, allowing better control of the zoom, iris diaphragm, focus and amazing steady shots without a heavy tripod. Thanks to its high elastic efficient band, steadyGum reduces shaking when walking and shooting, improving great camera steadiness, balance, and freedom of movement.
The solution for high-quality shots without a tripod.
Free movement
SteadyGum allows shooting at hip level, leaving both hands free for optical control and effortless camera tilting up/down, thanks to the potential energy accumulated in the elastic belt.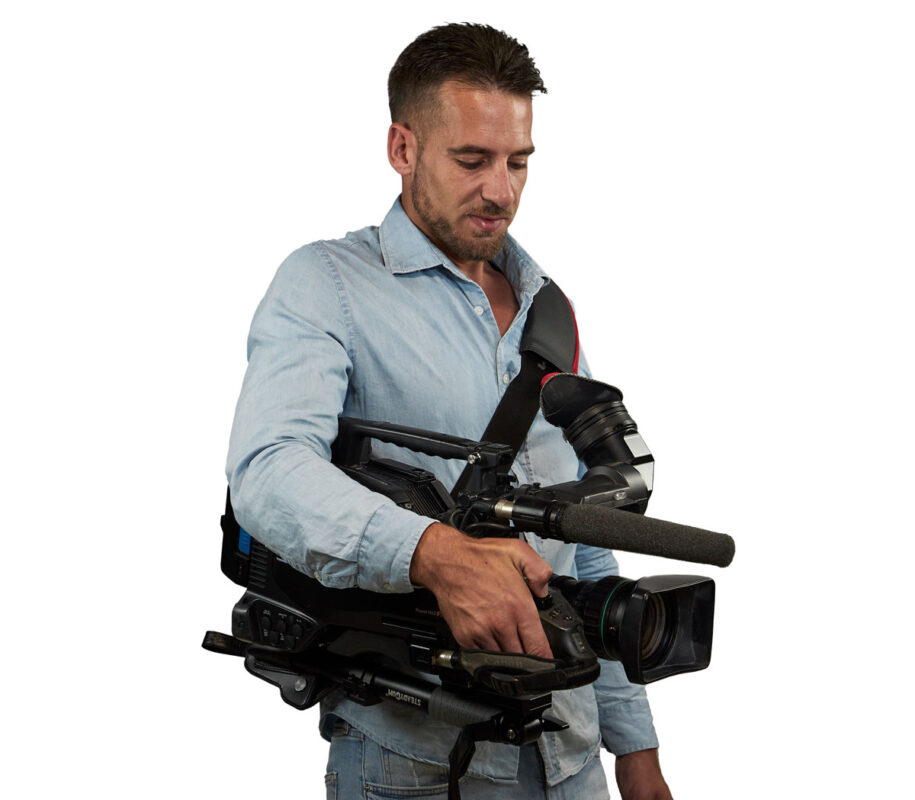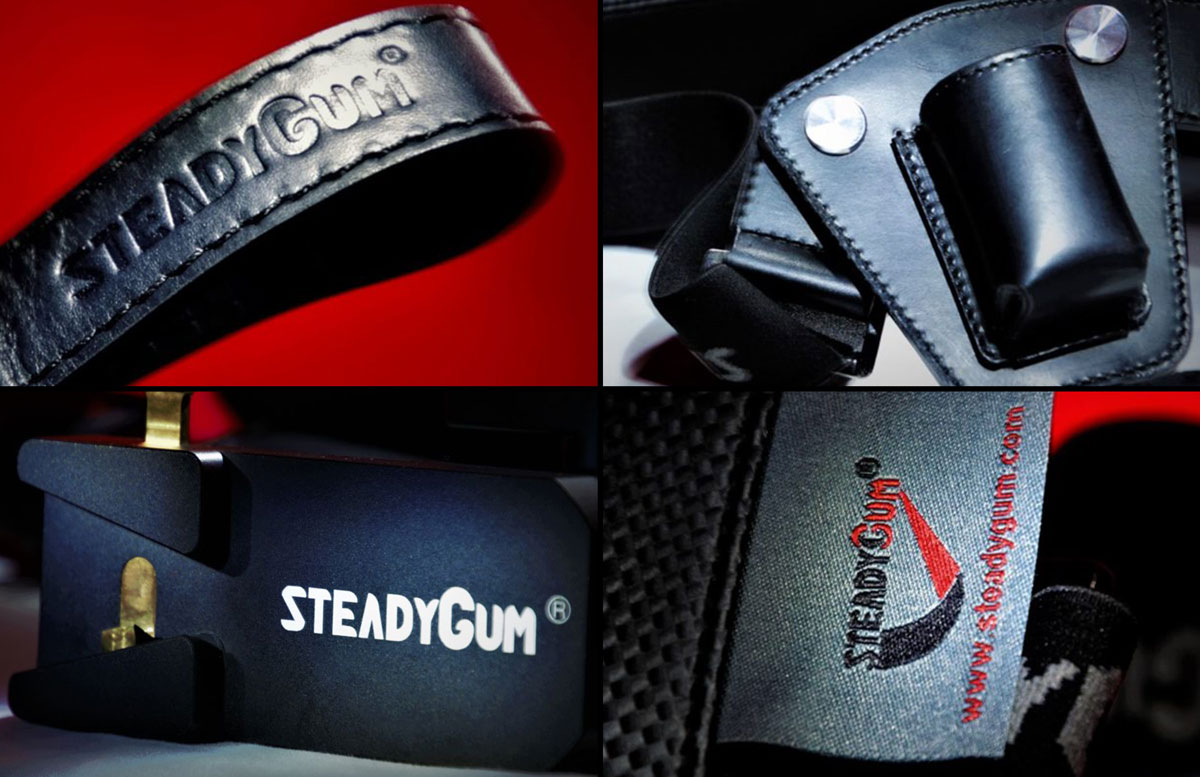 High quality materials
All the materials that are part of steadyGum are carefully selected by our engineers to guarantee flexibility, lightness, durability and comfort. Our product is also completed with the finest handmade finish.
Every unit is checked after passing a strict quality control.
Easy to transport
Thanks to its small size (39 cm x 14 cm x 8 cm / 15 in x 6 in x 3 in) and weight (1.3 kg / 3 lb), you can easily carry it on your flights as carry-on luggage.