SUPPORT RIGS FOR CAMERA OPERATORS
SteadyGum is an intuitive, light and easy to use support rig created by a cameraman for camera operators.
Thanks to our extensive experience in the audiovisual world, we discovered the best way to distribute the weight of the camera throughout the torso, improving health and productivity, and giving you benefits like freedom of movement, great camera steadiness and balance, making the camera more an addition to the body.
Your back, shoulders, arms... will thank you!
SteadyGum takes the fatigue off your back, shoulder, arm and wrist, allowing better control of the zoom, iris diaphragm, focus and amazing steady shots without a heavy tripod.
Reduces shaking when walking and shooting, improving great camera steadiness, balance, and freedom of movement.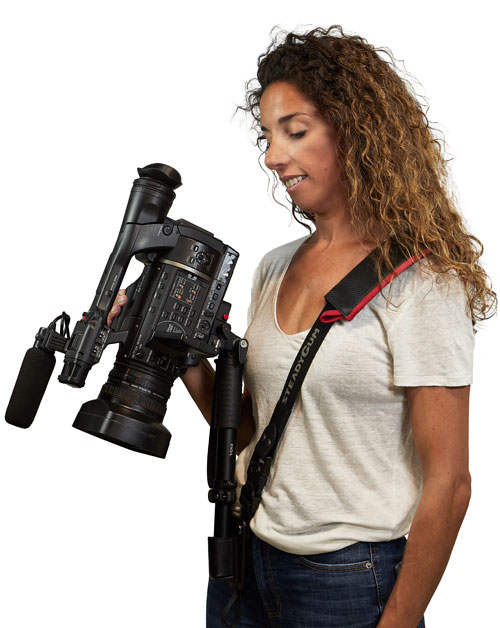 High quality materials
All the materials that are part of steadyGum are carefully selected by our engineers to guarantee flexibility, lightness, durability and comfort. Our product is also completed with the finest handmade finish.
Every unit is individually checked after passing a very strict quality control.
Significant savings for companies
Injuries related to broadcasting cameras, such as back pain, scoliosis, muscular aches, and hand numbness, have a detrimental
economic impact on media and broadcasting firms.
REDUCES SICK LEAVES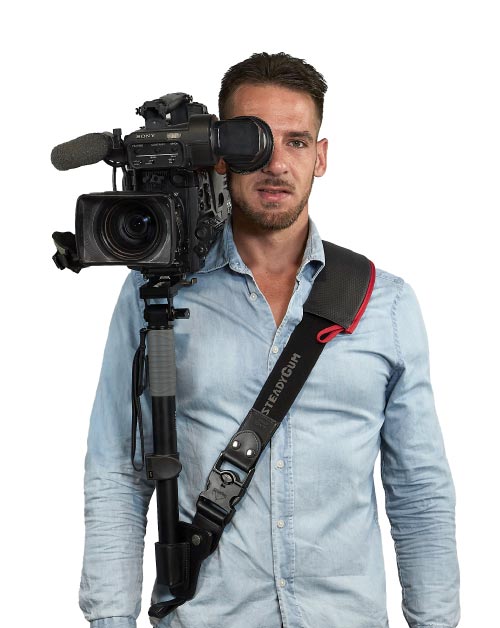 Advantages of steadyGum rigs
AVOID INJURIES
Reduces physical effort up to 80% improving health.
ENHANCE PRODUCTIVITY
Increases camera stability and operability.
EASY ASSEMBLY
Lightweight, simple, and easy-to-assemble equipment.
Any inquiries? Contact us!